YOU'RE INVITED TO A FREE
Consultation Call about
TURNING YOUR HORSE DREAM INTO REALITY...
Get The Support You Need NOW!!
Congratulations!
You are only moments away from scheduling a FREE, No Obligation Consultation Call with Franzi & Tony. This call is all about You! We want to find out about you and your horse(s), like what is driving you, what are your aims & goals and what might be holding you back right now. Then we will discuss options for going forward with the enthusiasm and expectation of great results.

This process is NOT for everyone, you need to be a go getter, a self starter and a passionate, driven horse lover who wants MORE!. So if that is YOU, then go ahead and reserve your Consultation Call.
Frustrated, Disappointed or Criticised by others or even yourself?
Horse "rules/dogma" shackling you and holding you back?
WANT TO FEEL FREE TO DO YOUR OWN THING?
"We can help YOU turn your Frustration into
FULFILMENT and be LIVING your Horse Dream"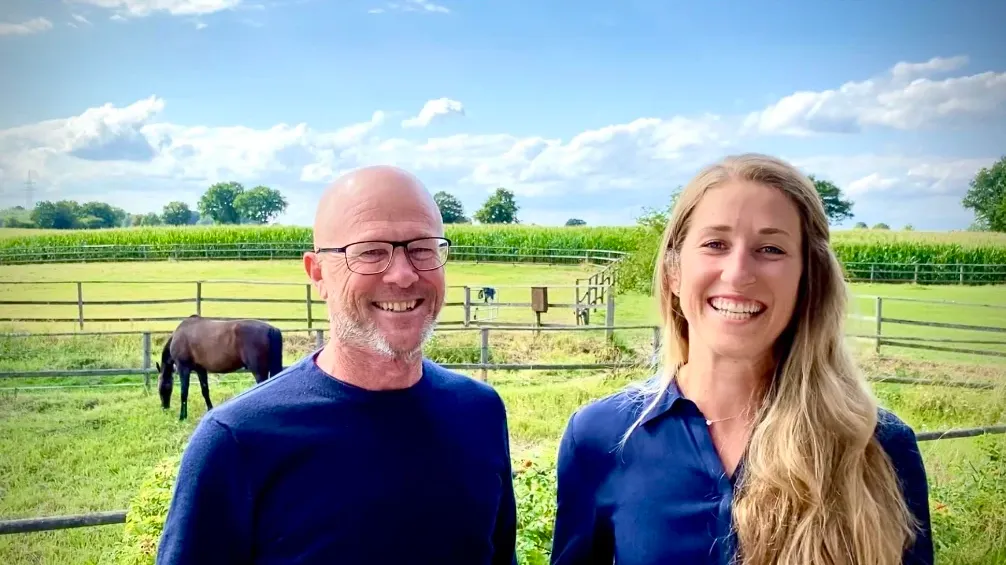 GREAT QUESTION!
We have been lucky enough to learn from some great Mentors during our horse journey and we would like to give back to multitudes of up and coming equestrians.
With this in mind, we thought about what would have helped us even more, in our journey.
We know what would have helped was consistent and personal help from experts in their field, someone to follow, who had already "done it".
Therefore, we thought if we can leverage the power of the internet and "beam into" riders lounge rooms or riding arenas we can deliver more, sooner and so help more people "do it better and faster".
We believe that this will motive, inspire and facilitate horse people around the world to know more, do more and be more, for their horses, SOONER.
RSVP FOR YOUR CONSULTATION CALL